15 - 24
July
2022
!!!!!!!!!!!!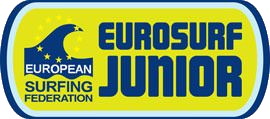 Eurosurf Junior
15 to 24 July, 2022
Santa Cruz, Portugal
Surf U18 Boys/Girls, Surf U16 Boys/Girls, Longboard U18 Boys/Girls
Once again Santa Cruz, Portugal welcomes European's best junior surfers at the Santa Cruz Ocean Spirit 2022 Festival.
27/Ago
3/Sep
2022
!!!!!!!!!!!!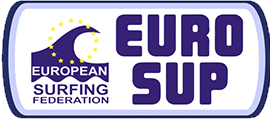 EuroSUP
August 27 to September 3, 2022
Hvide Sande, Denmark
Male, Female, Junior Boys, Junior Girls | SUP Surf, SUP Race Sprint, SUP Race Technical, SUP Race Long Distance, SUP Team Relay
A strong fleet of the best European SUP athletes will be battling for European Championship titles in 2022 in the North Sea as Denmark will host the 2022 ESF EUROSUP. The small fishing town of Hvide Sande will be the heart of the event.
29/Sep
2/Oct
2022
!!!!!!!!!!!!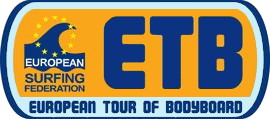 ETB Grancanaria Pro 2022
September 29 to October 2, 2022
Las Palmas de Gran Canaria
European Tour of Bodyboard, Men & Women
The European Tour of Bodyboard returns in 2022 and is welcomed by the Canary Islands. Male and Female divisions battle the waves of La Cicer.
29/Nov
4/Dec
2022
!!!!!!!!!!!!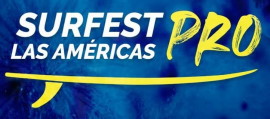 Euromasters 2022
November 29 to December 4, 2022
Tenerife
Euromasters, Men & Women (+35)
The Euromasters returns in 2022 to Tenerife. Over 35 years of age, Male and Female divisions to compete at Las Palmeras beach. Click for more info...